14-16.10.2022 in Weimar
Living. Work. Live.
Walk in the footsteps of the famous university and experience the history and present of the founding city of the Bauhaus. The programme includes visits to the holistically designed model house "Haus Am Horn", the famous ensemble of the Bauhaus University by Henry van de Velde or a visit to the Bauhaus Museum, which only opened in 2019. It also takes you to places in the history of democracy and offers tours of the surrounding area, such as Egon Eiermann's complex in Apolda.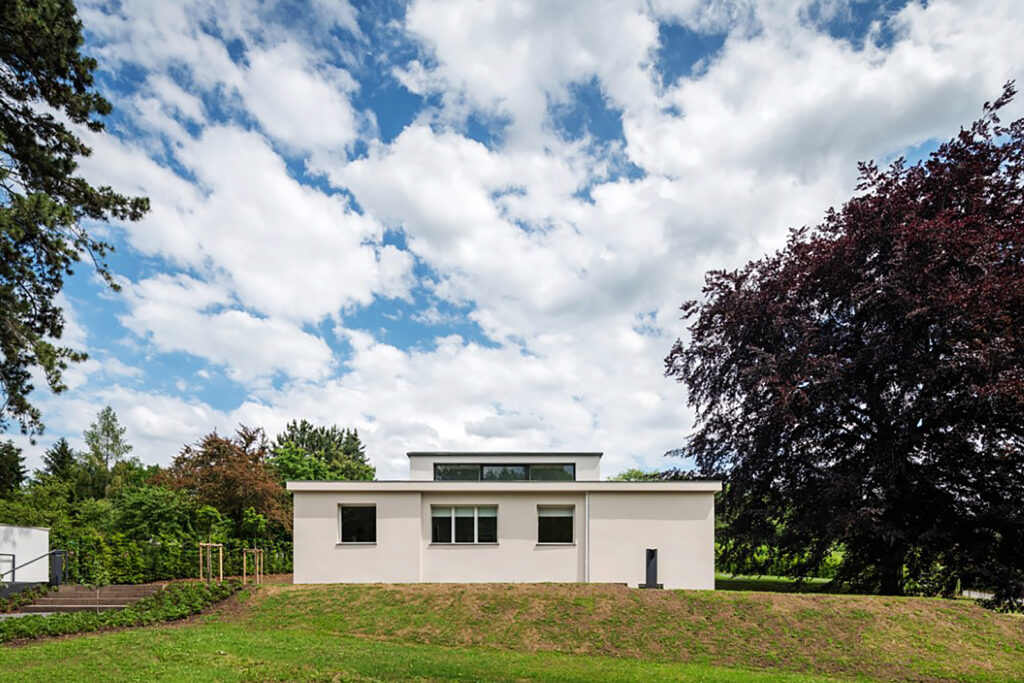 Focus and concept
On the occasion of the 100th anniversary of the State Bauhaus, founded in Weimar in 1919, the new Bauhaus Museum Weimar opened in 2019 and has since presented the treasures of the world's oldest Bauhaus collection. As a place of open encounter and discussion, it recalls the early phase of the most important design and art school of the 20th century and links its history with questions about shaping life today and tomorrow.
Another highlight is the Am Horn house. It was built in 1923 as a model house for the Bauhaus exhibition. Here, the masters and students presented for the first time how they envisioned contemporary building and living. Weimar has several buildings from the era of the early Modernism, such as the Nietzsche Archive or the Bauhaus school building designed by Henry van de Velde in 1905, which is now used by the Bauhaus University Weimar and where, among other things, the original director's room by Walter Gropius and the staircase decorated with murals by Oskar Schlemmer can be seen.
The IBA Thuringia will also be part of the programme. These include the so-called Eiermann Building in the small town of Apolda, located between Jena and Weimar. The building was originally planned as a weaving mill by the Apolda architect Hermann Schneider and sensitively extended between 1938 and 1939 by Egon Eiermann, one of the most important architects of post-war modernism. 
The program covers Weimar and its immediate surroundings and includes (for example) exhibitions, guided tours, music and events. An overview of central program points will be available from the end of August.
Save-the-weekend
14-16 October 2022
Contact
Mark Schmidt, Head of Marketing
weimar GmbH
Gesellschaft für Marketing,
Kongress- und Tourismusservice
Tel.: +49 (0)3643-745-313
Social media
---
Themes and places (selection)